Ulgham Village, Northumberland

ULGHAM GENEALOGY

Home page About Ulgham Local Businesses & Services History of church

Ulgham genealogy Links to other sites Contacts and feedback Parish Council
---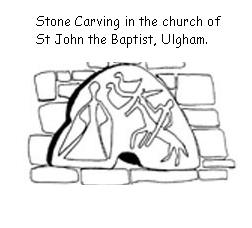 Welcome.
This site is run on behalf of the Village Association.
It is designed is to promote the village
and to provide a forum displaying local information.
Feedback is most welcome.
(Especially if you would like to contribute to the content!)
If you wish to comment on any item or add to the site,
please contact the Village Association, or e-mail the WEBMASTER.
PLEASE NOTE:
the link to the Webmaster has been disabled
because of spam overload.

While it will do its best to ensure the quality of the information herein,
the Village Association can accept no liability for its accuracy.
Other sites of interest:

Page last updated 12 December 2004